Create a website for selling SMS
You can white-label your domain/sub-domain and customize your website as per the themes available.
How To Design
1. Go to the My website option available at the bottom section of the sidebar. (Refer screenshot)
2. Add the domain name of your choice in the field.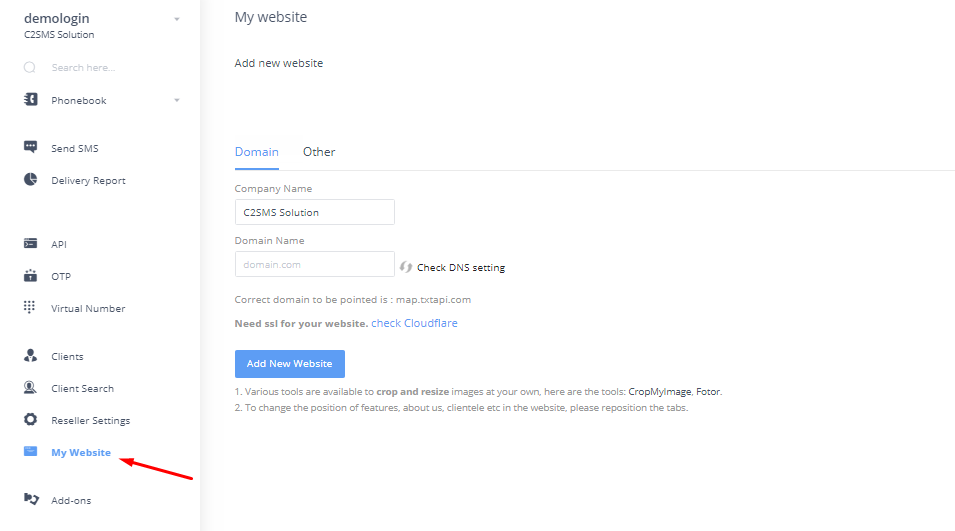 3. Select a theme of your choice from the available options.
4. You can also add a logo of your website if you wish to.