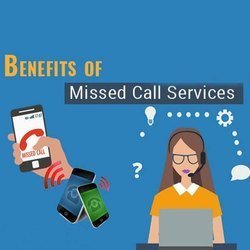 1.
Zero Cost For Your Customers
Missed calls are cost-effective for businesses and even for your clients. By investing just a few coins, you could reap an impressive amount of revenue and your clients will thank your generosity in allowing them to save money.
With missed calls customers aren't left with any excuse to stop them from reaching the team or you.
2.
Capability to Collect Real-time Data
If a customer calls you with an unanswered call The cloud servers automatically save and update the data within the CRM. It's not just that, but they update continuously while preserving valuable customer data at no cost to your business!
If you're a newbie or an established business this kind of service can be crucial to your company's growth, particularly in the event that your revenue model relies on CODs and subscriptions. In the end, customers don't need to fill out lengthy and lengthy forms when they could simply phone call to sign up to your service!
3.
Extra Points for The Customer Care You Provide
The missed call services aren't a form of spam even! They play up the idea that people can choose to choose to sign-up by themselves and on their own.
These customers or potential customers, are sure to be a lot easier to work with, as they've already proven they're willing to hear from you.
Furthermore, the service guarantees the highest level of connectivity.
4.
A High-Quality Pool Of Leads
When your customers call your business this suggests that they are attracted by the products and services you provide which implies that there is more chance of becoming repeat customers.
The value of missed calls is since you can only reach those who are most likely to turn into paying customers swiftly. It saves you time as your team will only contact those leads that are most likely to convert.
5.
The Mass-Audience Reach
With the majority of users using smartphones or simply phones from anywhere the range of missed calls is huge. In fact "vast" is an understatement.
According to Statista reports, the number of smartphones in use around the world have exceeded six billion. The expectation is that they will increase by hundreds of millions over the next few years.
Contact For More Info: C2SMS