Client Search
The client Search option lets the re-seller get the information about all his clients.
Following steps and screenshots will help you use Client Work:
1. Find and click the option of Client Search which is available in the options menu. (Refer screenshot)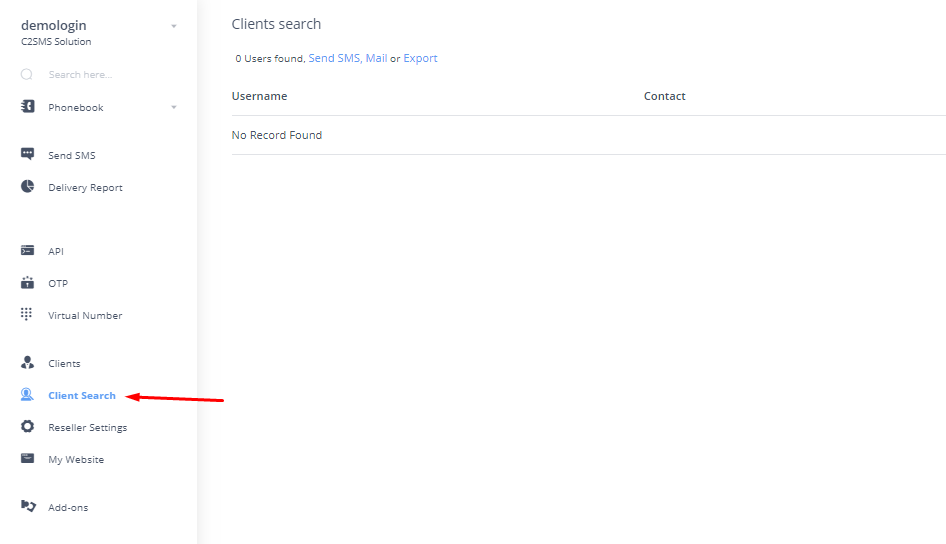 2. Among the list of various filter options on the right side of your screen, select the ones appropriate for your need and then click on the search button.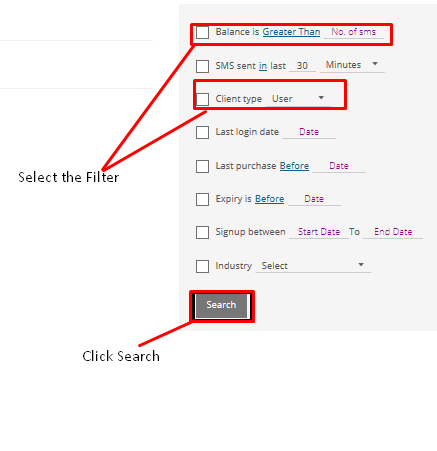 3. The results will be displayed according to your entries.