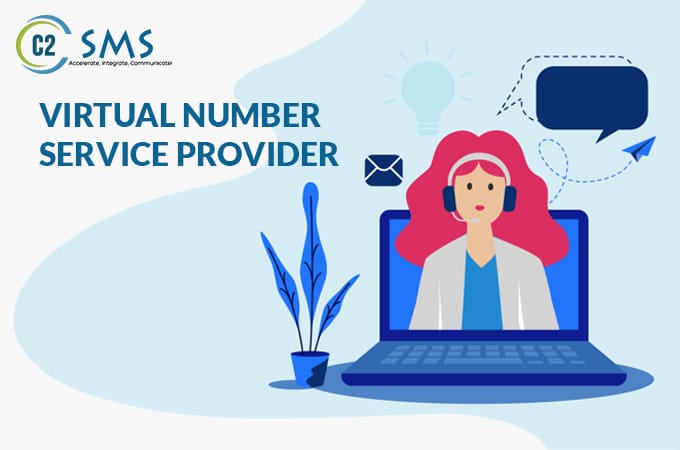 C2sms is committed to assist you to achieve higher efficiencies, a strategic competitive advantage, and price reductions in your business. Helping you with the fixing of virtual numbers is a component of our mobile marketing services. Virtual numbers are 10 digit telephone numbers. Get the Best virtual number service in India with C2sms.
A virtual number doesn't have a physical connection but when a caller dials a virtual number, the decision is routed through a service provider to specified numbers. The most advantage of virtual numbers is that your number can appear to be local in any country and callers are charged at the call rates or, if so configured, as toll-free numbers.
Virtual numbers assist you to extend your reach and elicit better responses from target markets in any geographic location. The virtual number service features a telephone to at least one or a group of telephone numbers with further customization as regards times at which such calls should be forwarded in order that you'll make sure that the caller always connects with the proper person. Call conferencing, recording, 24×7 availability, and a lift in sales leads are but a couple of the advantages of getting a virtual number. Call us to know more.
Virtual Numbers offers a wide range of features –
Personalized welcome message
Auto-attendant
Lead follow up notification
Voicemail
Call notification
Call forwarding
Call conferencing
Call recording
24*7 connectivity
Benefits of our Virtual Number – 
Increase business marketing efforts
Drive business leads
Boost customer & sales leads
Increase productivity
Maximize ROI
Grow business