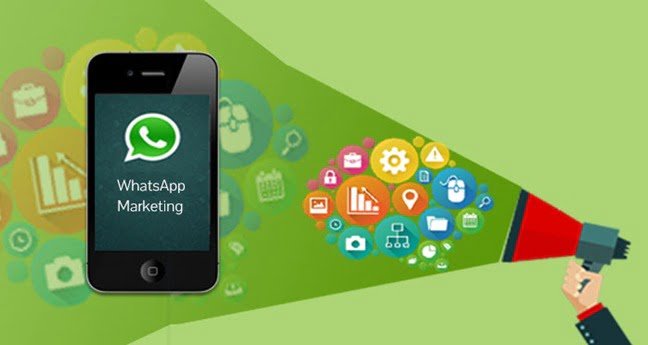 Below we mention some strategies which can be adopted by businesses to use Bulk WhatsApp and drive maximum ROI.
Define your goalYou need to first pen down the goal of undertaking Bulk WhatsApp marketing initiatives. Whether you want to promote a new product, share information about any discount, or want registration for any activity like a webinar or workshop. Accordingly, you can frame your communication.
Figure out your target audienceYour WhatsApp marketing strategy will depend entirely on your target audience. The language type, use of jargons, clickbait, etc. It will vary based on your target's preferences. Tools like CRM software can help in understanding the demographic and psychographic behaviour of your customers.
Build a subscriber listA subscriber list can be built quickly by providing consumers with some valuable content free of cost and then asking them to provide their basic contact information. You can even include the option of 'contact me WhatsApp'. The consumer that selects this information can then be added directly to your contact list.
Design your communication in advanceYou need to get your logistics in place before sending out the first message. Another thing to keep in mind is that the customers receiving messages would be using a smartphone. This means that you can even send them links to your products or websites and boost conversion rates.
Use a Bulk WhatsApp Messenger SoftwareWhatsApp is not an automated tool which means that you have to spend a considerable amount of time sending your messages. This can be avoided if you make use of a Bulk WhatsApp message sender.
Use Bulk WhatsApp to Extend Outstanding Customer SupportThrough Bulk WhatsApp app and desktop version, your customers can reach out for any query quickly. As a brand, you can provide instant solution to your customers and connect with them on a personalized level through WhatsApp.
Share Attractive Offers through WhatsAppYou can send attractive offers and promotions with your existing customers to ensure repeat purchases. Bulk WhatsApp is also quite a popular platform to upsell and cross sell your offerings to your customer base.
Maintain Content Quality in Your MessagesYour Bulk WhatsApp marketing communication should be of utmost quality. This is critical to create an impression as a brand and draw in new customers. Remember that short yet powerful messages work wonders on WhatsApp.
Utilize WhatsApp Calling FeatureIf any of your customer asks for more information or is willing to connect with your sales rep, you can utilize the Bulk WhatsApp calling feature. This will ensure that as soon as any customer sends request to engage with your brand, you can connect with them immediately.
Don't Underestimate the Power of Group ChatGroups chat feature allows businesses to be interactive with their target groups and understand their psychometry. This feature is also widely used for conducting surveys and analysing customer preferences.