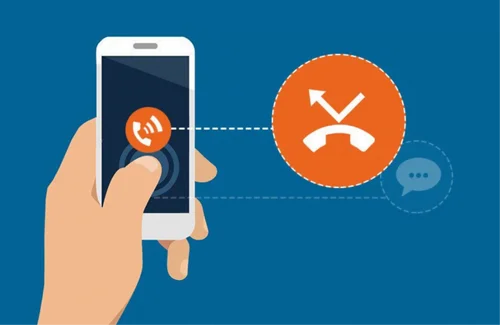 The rapid growth of smartphone penetration in India makes missed calls a powerful marketing tool. Many businesses these days leverage missed call services for a variety of purposes – enabling customers to request a callback, collect customer response and generate leads. Missed call solutions help businesses to carry out market research surveys, customer opinion polls, and customer-engagement campaigns without investing additional time and resources.
Unlike conventional survey data collection techniques and opinion poll methods, missed call marketing does not require customers to share a response, feedback or opinion by filling out lengthy information forms. Instead, through missed call, customers or leads can share information simply by giving a missed call on a specific telephone number.
Businesses can share their missed call number to customers through several channels – websites, mobile apps, display ads, and social networks. Providers also allow businesses to run multiple missed call marketing campaigns and receive a large number of missed calls simultaneously using an array of easy-to-use campaign management features.
Businesses can acknowledge every call with a pre-recorded voice message by integrating the missed call solution with an Interactive Voice Response (IVR) system. These facilities given by providers help businesses to plan, set up, and run missed call marketing campaigns in a short time span.
How to Set Up a Missed Call Marketing Campaign?
Managers can easily set up the campaign on the online portal provided by the missed call service provider using the following steps.
1. Select a Mobile Number
To get started, campaign managers first need to choose a mobile phone number for their campaign. They can do so by purchasing a mobile number from the service provider. Campaign managers can buy a pool of numbers from the provider where a different number is used for every campaign. Dedicated phone numbers for every campaign makes the campaign tracking process a lot easier. These mobile numbers are different from businesses' customer service phone number.
2. Purchase the Service Plan
After selecting a business phone number, the next step is to choose a service plan for the campaign. Prices of the plans vary from provider to provider which is dependent on a series of factors such as the unit price of missed calls, campaign management features and other value-added services.
3. Configure the Campaign Setting
After purchasing the missed call service, the campaign manager is given a web portal to configure his campaign. In this portal, he/she can assign numbers to every campaign, set up an IVR, and create a campaign analysis report. It also provides the facility to activate real-time campaign notifications over email ID or phone number. For instance, every time a caller leaves a missed call, the system immediately sends text with the details of the received call.
Miss call services enable managers to run multiple campaigns at a time. Managers can further track and analyze campaign performance in two distinct ways –  instant SMS notification and campaign analysis reports.
Instant notifications help businesses to respond to customers' callback requests proactively. At the same time, it enables marketers to track campaign progress by fetching campaign analysis reports on a click. These options help businesses to monitor and evaluate the performance of missed call marketing campaigns without putting extra time and effort.
Small and big organisations, both, these days use missed call service as a robust alternative to conventional opinion poll and survey data collection methods. The non-profit organizations leverage missed call services to create awareness about social issues, natural disasters, and epidemics. This service allows interested people to connect for a cause simply by giving missed calls to a particular number.
Missed call marketing tool helps to generate quality leads, conduct market research surveys, carry out opinion polls, run customer-engagement campaigns, deliver on-demand information, and boost app downloads. Hence, a business can run missed call marketing campaigns to accomplish a variety of goals. The providers help businesses to leverage missed call services for a variety of commercial purposes without incurring a huge cost.
Leading missed call service providers enable businesses to launch missed call marketing campaigns without investing extra time, effort and resources. In addition to allowing businesses to use their telephone numbers, they also provide options to choose from a set of telephone numbers. The missed call solutions further make it easier for businesses to track missed call campaigns by sending campaign analysis reports and instant SMS notifications.