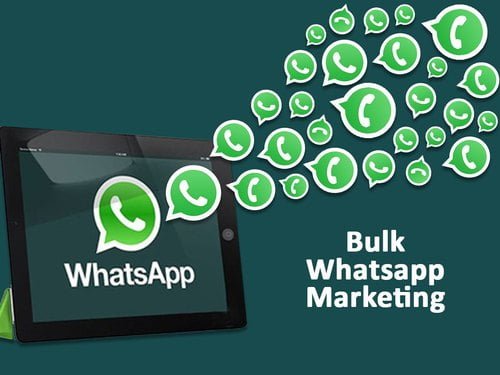 Bulk WhatsApp Marketing
Powerful WhatsApp marketing solutions to c2sms!
WhatsApp is the most dominating tool for communication in this tech-trend era! Enormous users globally devote their maximum screen time to WhatsApp communication. So, grab the opportunity to extend your reachability to prospects. We bring you to bulk WhatsApp marketing to efficiently promote your business on WhatsApp. Our WhatsApp marketing solution caters to all your requirements for promotional, transactional, and bulk Voice WhatsApp messages.
At c2sms.com, we automate your WhatsApp marketing and consumer communication with instant delivery of bulk WhatsApp messages. Our WhatsApp bulk message software brings you maximum lead generation with round-the-clock delivery services.
Bulk WhatsApp marketing for businesses!
Whether you are a startup, small establishment, or a large scale business, we are the most reliable WhatsApp marketing solution with an extensive offering of bulk WhatsApp messaging that includes:
Transactional WhatsApp messages 
With our WhatsApp transaction message program, you can send easy transactional messages to your client over WhatsApp. You can SMS with your six-character company name and pre-defined transaction alert content. Our WhatsApp messaging solution delivers you messages 24X7 to empower you to communicate with your client easily.
Promotional WhatsApp messages 
c2sms.com also delivers seamless promotional message promotion for your business. Our affordable promotional WhatsApp messages bring you leads and strengthen your online presence.
Voice SMS in this recent age is also an effective approach to promote your business in WhatsApp. We offer you bulk Voice WhatsApp SMS to clearly communicate with your clients.
What makes us the #1 for bulk WhatsApp marketing!
Round the clock WhatsApp Message delivery
c2sms.com help you send transactional WhatsApp messages to your consumers 24/7. Now update your clients about all necessary information whenever you want.
100% successful delivery of WhatsApp messages
We send your bulk WhatsApp with a 100% success rate. Using our API, you can expect maximum generation of revenue.
We offer you a bulk WhatsApp messaging panel that is quite easy to use. You can send your messages in one click, even if you are not a technology enthusiast.
Why choose c2sms.com for bulk WhatsApp messaging?
Easy transmission of transactional WhatsApp messages with advanced API
DND and promotional WhatsApp messages
Round the clock support
Any time delivery
Cheapest WhatsApp SMS marketing
Seamless software for your WhatsApp marketing
More than thousands of happy clients
We offer you packages that come tailored for your business budget