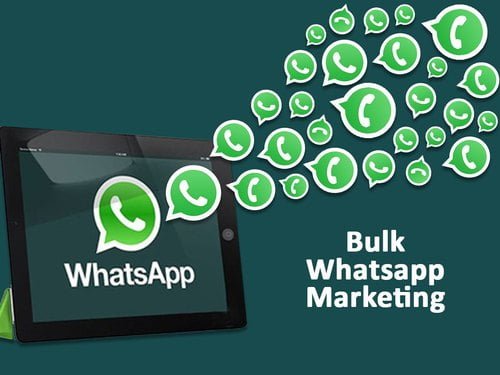 Many businesses use WhatsApp to communicate more personally with their customers. But how do you send Bulk WhatsApp Messages to your contacts? Read on to find out how!
What is WhatsApp Broadcast?
What can I use WhatsApp Broadcast for?
Businesses use the broadcast feature for many different purposes, and here's our list:
Inform customers of upcoming sales, events, or webinars
Inform customers of store closures
Announce new product launches
Share exclusive discount codes with your list of contacts
Promote a new store opening
And many more!
Limitations of WhatsApp Broadcast
While WhatsApp Broadcast messages sound like a dream, don't rejoice just yet! To protect the experience and prevent spam for WhatsApp users, there are certain broadcast limitations put in place.
1. Only contacts who have your number can receive your message
You can't send WhatsApp broadcast messages to contacts who don't have your contact number. Only those who have added you to their contacts will receive your broadcast message.
This can be a huge hurdle for some businesses because customers rarely save a business' contact number.
2. There is a maximum number of people you can broadcast to
Okay, let's say all your customers have your contact number and you're able to bypass the first WhatsApp business broadcast limit.
Here comes the second one. You can only send a broadcast message to a maximum of 256 recipients in each WhatsApp broadcast list. To broadcast to more than 256 contacts, you need to create another WhatsApp broadcast list.
Imagine having thousands of customers to reach out to, how many lists do you need to create? This just sounds like such a pain!
3. No APIs or integrations
You can't integrate WhatsApp business with any other apps, which can slow down processes and productivity.
You'd have to manually record customer information and input them into your CRM systems. While that sounds manageable if you're speaking to 1 or 2 customers, we don't even want to think about how it'll go down if you have over 50 chats.
4. Strict template guidelines
WhatsApp message templates are specific message formats that businesses use when sending messages to their customers.
Here are some reasons why your templates may get rejected:
Grammar or spelling errors
The language selected does not match the content of your message template
It is submitted in an incorrect format
Templates are considered promotional
Messages request personal information from customers
And the list goes on…
As you can see, there are several guidelines you have to follow to be able to submit your template for review. This can take anywhere from 1 to 3 business days to get your template approved.
Think about the amount of time wasted! Furthermore, it could be 1 to 3 days wasted if your template doesn't get approved.
With all these Whatsapp business account broadcast limits, is there a way around it?
The answer is, yes of course!
c2sms, an omnichannel chat solution for sales communication, bypasses all these limitations. This means that you aren't restricted by all these rules and can freely broadcast messages!
For example, you can send bulk WhatsApp messages to all your contacts, regardless of whether they're an existing or new contact. Simply upload a list of contacts, type in a message, and hit send!
You can even send personalized messages to each individual contact number by uploading a CSV. file with different messages tagged to each number.
Additionally, you don't have to worry about whether your WhatsApp templates have to be pre-approved before being able to send them.