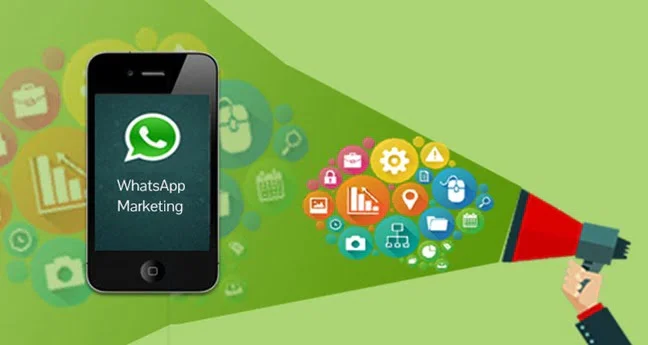 WhatsApp Marketing: When you think of social media, sites like Facebook and Twitter probably come to mind immediately. But messenger apps have actually caught up to the social networks in terms of users and bulk SMS services increasingly messenger apps are being used for marketing. The leader in most of the world is WhatsApp (a pun on the phrase "what's up"), with 1.5 billion monthly active users around the world. That kind of marketing penetration can't be ignored. But how can you effectively use WhatsApp for marketing? Like all relatively unexplored frontiers, there is an equal measure of risk and reward for early adopters. Here's our marketer's guide to WhatsApp Marketing.
What is WhatsApp?
WhatsApp is a mobile app that uses your phone's internet connection to let you chat with order WhatsApp users, without SMS text message charges. The app also lets you share files and images and supports voice and video calls. Its support for a wide range of phones has made it especially popular in areas with high SMS charges, including Brazil, Mexico, and Malaysia- where 60 percent of the population uses WhatsApp. In fact, it's the most popular alternative to SMS in 109 counties or 55.6 percent of the world. While Facebook acquire WhatsApp for US$19 billion in February 2014, it's been operating as a separate entity since then and hasn't yet seen the same marketing-friendly feature as Facebook Messenger.
How it is different from regular WhatsApp:
The popular platform for technology release has recently talked about all the new features that WhatsApp for business comes packed with. While it looks very similar to the regular chatting app, there is some key difference within the business version. I'll walk you through all the new features of the new app: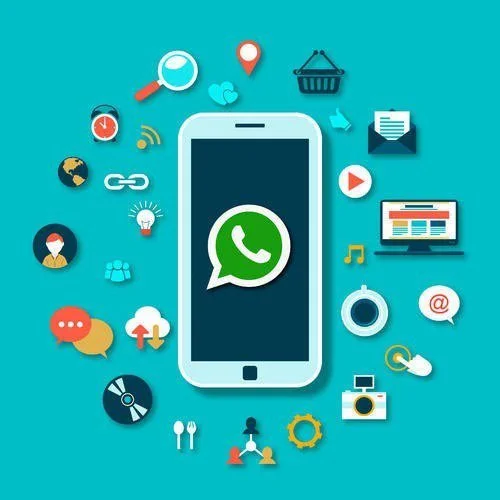 Changed Logo
Though the app belongs to the same company, the new business app had a different logo with the phone icon being replaced by a 'B' for business. The logo is easily recognizable to frequent users, yet capable of differentiating between the two apps.
Register landline number:
The new WhatsApp allows businesses to use their landline number to register for the app. This is an improvement over the regular chat tool. You can also include the type of business you are, a family-owned or corporate business, while you register.
Automated Replies
You can now set up automated responses using WhatsApp. If an inquiry comes in for a product or about your business, you set up automatic replies. This way, you can connect with your customer even if you are unavailable to chat at that time particular moment. For example, if someone messages after closing hours, you can send a message saying, " sorry w are closed at the moment. We will get back to you first thing in the morning".
Verified Businesses
You can reduce the risk of fraudulent companies messaging your users. WhatsApp now gives businesses a green tick (shown below) as proof of their authenticity. This is one way that users will know that they are not being scammed and are interacting with actual businesses.
Message Statistics
Any tool that is being used for businesses needs to be measured. Therefore, WhatsApp also provides you with options to see data for the number of messages sent and received. This way you can keep a track of how well the app works for you.
Fully utilize WhatsApp's features
WhatsApp has a lot of features that you can use to your advantage. For instance, the platform has its own status feature, which allows you to upload posts as statuses that disappear after 24 hours. You can use this if you want to be less aggressive in your marketing, but it's also a great way to announce flash sales or offers to your customers. For instance, you can ask them to take a screenshot of the QR code on your story and present it at your store to receive a discount on their purchases.
On top of the status feature, you can also share your location with enquiring customers. If someone wants to know where your store is, you can directly send them the location on WhatsApp. The recipient will be then able to open it on their phones in Google Maps.
Finally, WhatsApp also has a payments feature, that allows you to send and receive money through the use of APIs. The first time you use WhatsApp payments, it'll ask you to set up your UPI, after which you can receive money, or send refunds to your customers. However, this will only work if your clients have WhatsApp payments set up as well.