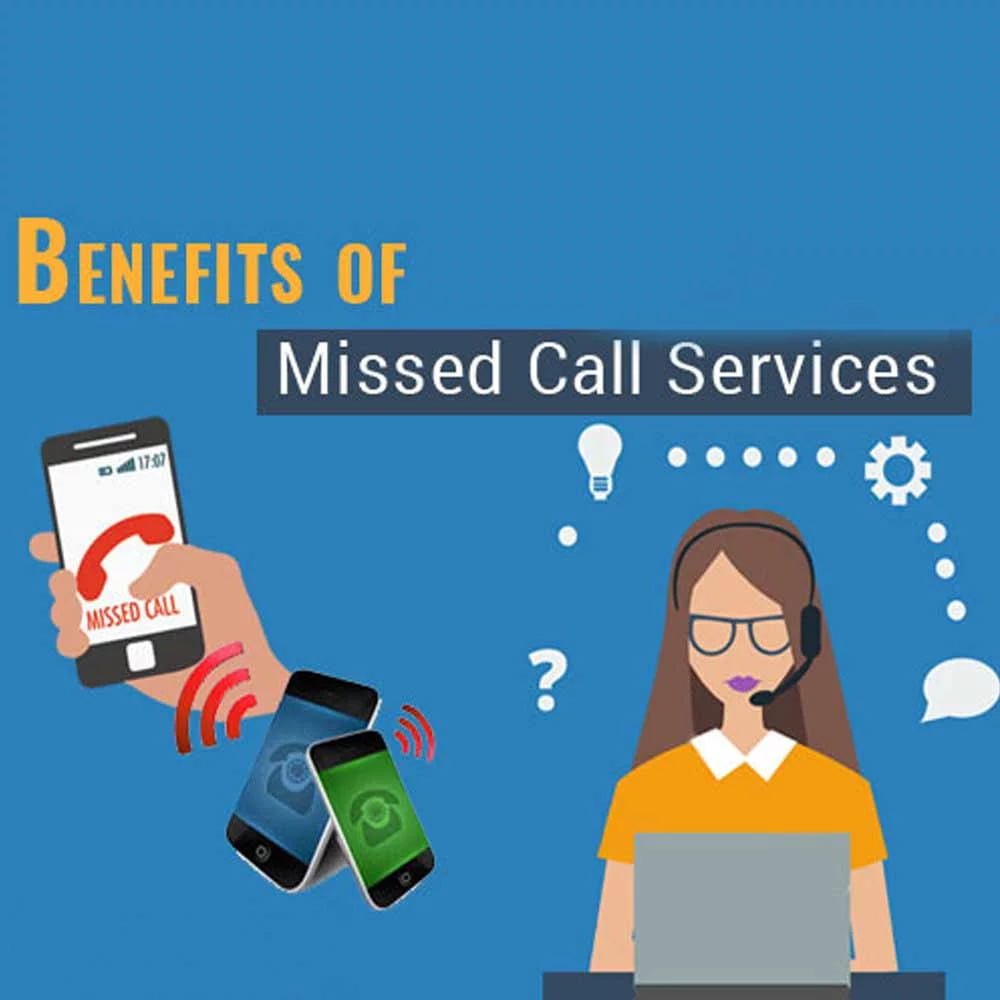 If you don't want even to lose a single lead at any cost. Get in touch with the top service provider of Missed Call Service in Nagpur to reach your customers at any time. The success of any business depends upon hassle-free and consistent communication with the customers. Missed call alert service is the fastest way for reaching to the customers.
This is mostly a business owner looks for and hence this has become very much important for businesses these days. In this article, we are talking about the Five aspects bout missed call service that must be known. Let's have a quick look at the benefits of the Missed call service offered by the top service provider of Missed Call Service in Central India.
Get All the Customers Connected:  The subscribers are extremely important for the success of the business. Whether you are a mastered or just a beginner entrepreneur. the missed call alert service is considered to be the easiest way for connecting to the customers. Some of the other easy and effective channels of staying connected to the customers are lead generation, user registration, and coupons delivery.
Subscribe Your Business Channel: The second most important step after connecting to your customers is subscription. According to a survey the mobile phone subscribers have already reached up to nine hundred and seventy-five million and are continuing to grow further. It sounds incredible and yes, it is actually. The engagement level has gone up to almost ten times with the missed call service. Some of the options that can be offered to the customers for subscribing through the missed call service are query call, call to subscribe, and subscription verification call.
Helps In Voting, Campaigning, and In Surveys: Most of the organizations continue leading efforts, surveys and voting from time to time. Missed call alert service is the easiest, most effortless and the most ideal path for empowering an ever-increasing number of individuals to take an interest.
Get Quality Customers: Is it accurate to say, the quality of customers matters much more than just the quantity. It is necessary to verify in order to get quality customers whether one has an online or offline business. With the assistance of the missed call verification at the neck of the confirmation/verification framework, one can keep unwanted out of the business.
Getting Feedbacks: In order to affix the shortcomings of businesses, one needs to identify the shortcoming first of all. With the help of the missed call alert service, one can get the feedbacks of the customers to know the customers actually demand for and want.
C2sms Solution is one of the best cloud telephony services provider in India.  They have very dedicated support team. C2sms is known as the best Missed call service provider in Nagpur. They are working with 2500+ Valued Customers all over India. They have made Bespoke Solutions for every customer looking for Corporate level communication services.