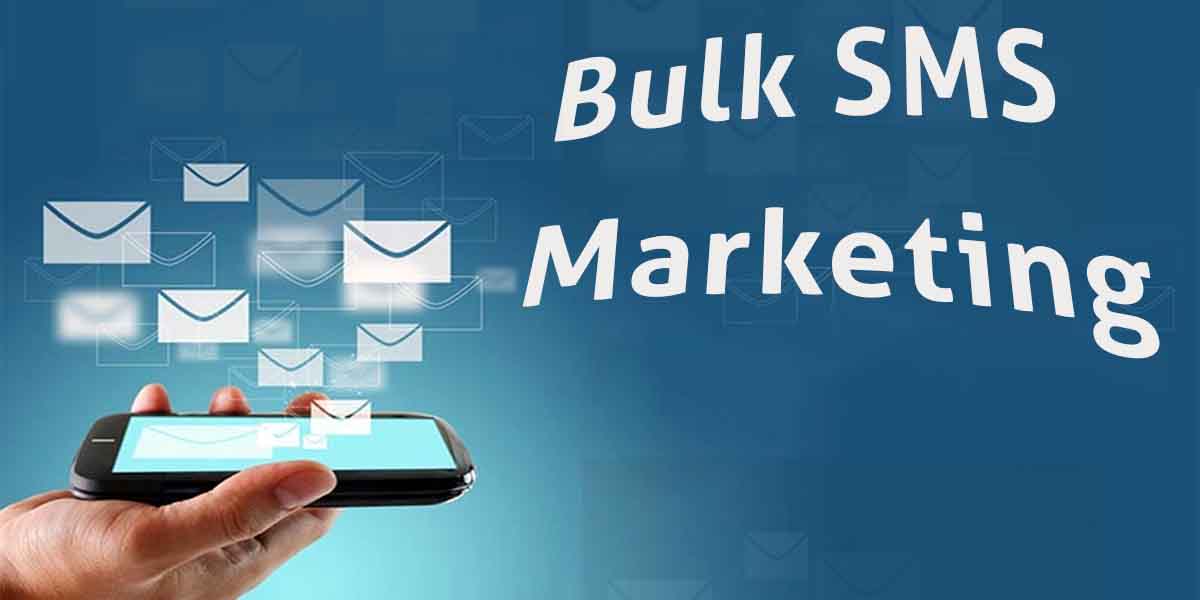 Online Bulk SMS marketing – How we will do Marketing?
Mobile is one of the foremost communication channels to connect with many of us at a time. And businesses are taking advantage of this channel via using bulk SMS. Bulk SMS is being the first requirement for all businesses which will be within the field of education, productivity, medical field. Online marketing is happening for all quite promotions in every sector.
What is bulk SMS marketing service?
When it involves knowing about Bulk SMS marketing, it's important to understand about bulk SMS initially. Bulk SMS is the process to send and receive an outsized number of SMS to the cell phones of the prearranged gathering of recipients during a successful way. Now we come to the majority SMS marketing, as marketing is that the action of promoting or selling any product, and nowadays online marketing is being popular to market and sell products via the web.
Bulk SMS marketing is the most known and popular thanks to promoting any business though sending Bulk SMS messaging too many mobile phones at one time. within the bulk SMS marketing, the seller or owner of any business sends bulk messages to an outsized number of audiences, which may be of two types: transnational and promotional bulk SMS.
In transnational bulk SMS, marketing SMS can send to any DND and NON-DND numbers to rework any information like OTP, alerts. These messages are often sent 24*7 with a 6 character sender ID.
In promotional bulk SMS, marketing SMS can send to only NON-DND new and existing numbers to market any product or business. this type of message are often sent from 9 am to 9 pm.
Why choose C2SMS Solution for bulk SMS marketing service?
C2SMS Solutions offers the simplest services to you where your business can lead within the market. we've started providing our services to customers. We became a trustworthy company within the field of bulk SMS providers in Nagpur. We are leading altogether over India since our customers started encouraging us by taking advantage of our services. Our services are bulk SMS with transactional (OTPs, alerts, reminders etc) and promotional (DND and NON-DND), business SMS, email marketing, voice SMS with a moment SMS delivery.
There are a couple of points which make us a pacesetter of bulk sms marketing service:
-Faster SMS gateway network.
-Effective SMS API integration.
-High ROI (return on investment).
-Affordable cost.
-24*7 customer care service anywhere anytime.
-Instant Delivery for multiple operators.
-Available for all (large and small) business in India.
-Free live demo
Some factors to steer in bulk sms marketing service
As everyone wants to steer in business marketing, the business has been found bulk SMS marketing service is beneficial to succeed in customers easily and quickly, where it's necessary to think about some basic fundamental factors for leading in bulk SMS marketing also, which are further.
1. Quality of the content: Most of the people get suffering from the content of your SMS. If SMS has some important, brief and effective language to explain to you, definitely customers will get attracted to you by seeing the standard of SMS.
2. SMS to targeted consumers: If you send SMS messages to all or any consumers even who have an interest or not interested your spark goes to lose on them who aren't showing interest in you. Sending messages to not interested consumers is going to be pointless. If you've got targeted consumers and your SMS are getting to only them, you'll be in profit.
3. Make sure the SMS delivery to customers: you ought to need to realize the surety of delivery of the messages to your consumers. Your services are going to be profitable once you are going to be sure that your SMS has been delivered to your customer or not.
4. Time management: Nowadays time is that the big factor playing an important role everywhere. Same with sending SMS at right time will affect your business. an outsized portion of SMS is shot to the customer within the early afternoon.
5. Honesty towards customers: it's important to remain in your promise, which you had through with your customers. Your SMS message content will show your honesty towards customers.
6. Customer-friendly: As your SMS are going to be delivered to an outsized number of consumers, the SMS should be customer friendly.