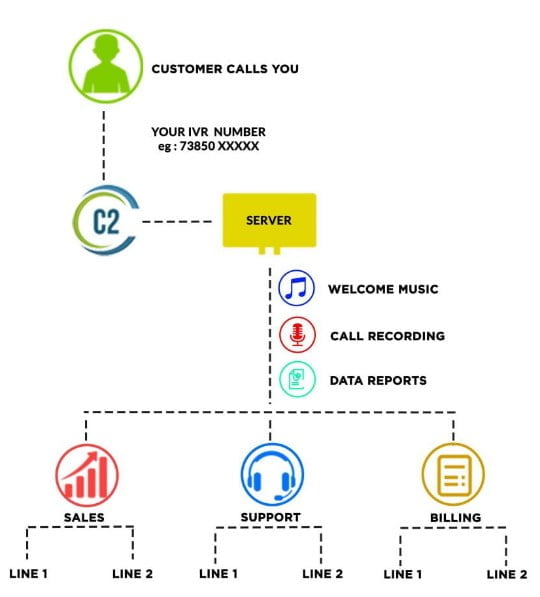 If you're considering using a virtual receptionist for your business, here are five benefits an answering service should be able to offer you.
1. Free up internal resources
Many small business owners and their employees wear multiple hats, and manning the phone lines can take away from other important tasks. Outsourcing your calls to a virtual receptionist takes the burden of customer service off your in-house team and places the responsibility with an agent trained in boosting customer satisfaction.
2. Improve customer experience
A good virtual receptionist guarantees that your customers' calls will be answered promptly and handled with professionalism and care. Virtual receptionists are trained customer service professionals who understand the right way to represent your brand. The right answering service can have a positive impact on overall customer experience and, ideally, boost your retention rates.
3. Offer after-hours support
When your small business closes for the day or weekend, who is there to answer your phones? With a virtual receptionist, your callers will still feel as though they are being taken care of, and their messages will be available to you when you open your doors the next morning. If your virtual receptionist can answer common questions on your behalf, your callers might even have their issues resolved then and there. Expanding your customer service hours is yet another way to boost customer satisfaction.
4. Streamline appointment schedules
Setting appointments can be a tedious process, especially if multiple staff members are handling it in multiple systems. Passing off the task to a virtual receptionist unifies the appointment-setting process and keeps every stakeholder up to date with automatic notifications and shared calendars. Some virtual receptionists can even deliver appointment reminders to reduce no-shows and last-minute cancellations.
5. Appear more professional
Maintaining a receptionist gives an appearance of prestige to your business. When a receptionist answers the phone on your behalf, it signals to customers that your business is a formal organization with a refined workflow. In other words, a virtual receptionist can reinforce your brand as a professional business with great customer service.
For Virtual Receptionist COntact For More Info: C2SMS