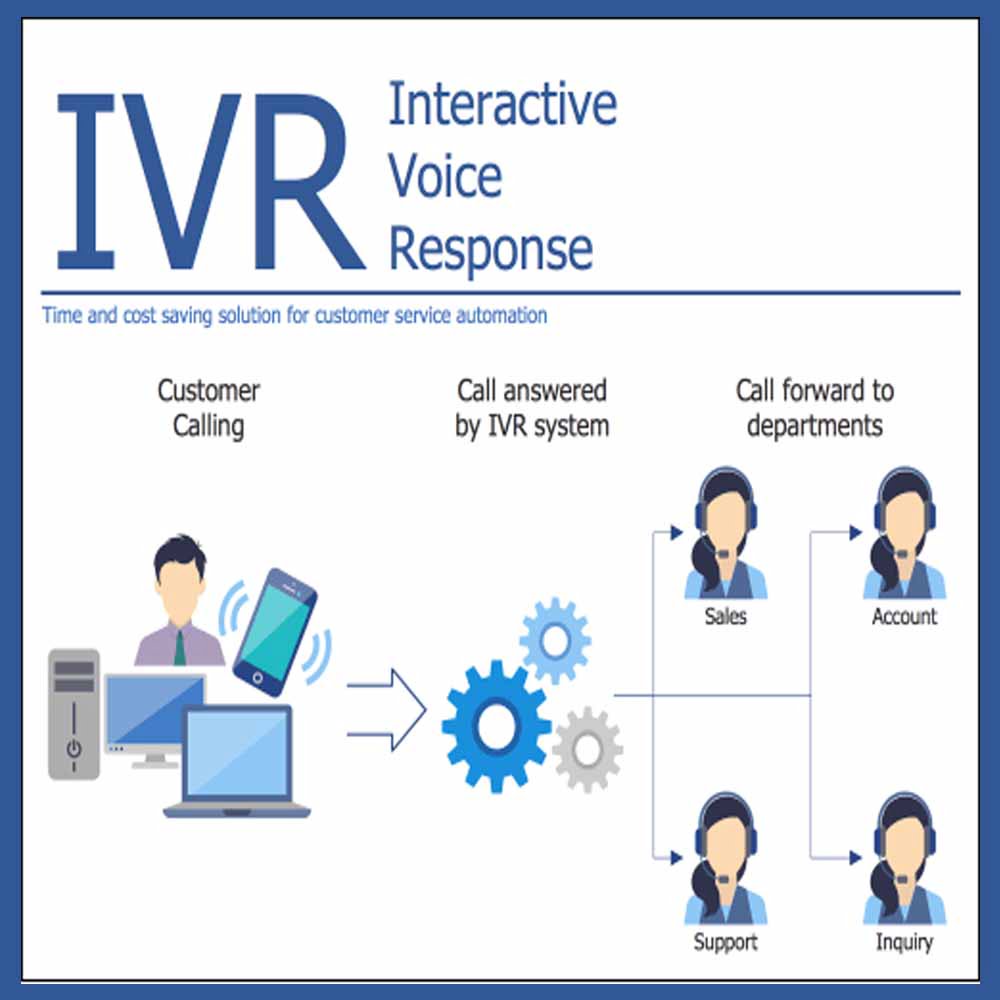 What is IVR?
IVR is a simple and effective way of communication. Interactive Voice Response (IVR) is an automated telephony system technology that interacts with the callers, gathers the required information and routes the calls to the particular appropriate recipient. IVR service cost much lower than any other way of communication.
Advantages of Interactive Voice Response:
Better Customer Service
By utilizing the IVR systems, a client will feel they are being better attended. A quick response is always available, with any question. The quick response is informative and time-efficient.
Use of IVR reducing customer wait time and cutting call volume. Ultimately it and saving time for both the client and company.
Boundless Customer Access:
As IVR systems perform its task 24*7, customers can make use of it at any time of their convenience. IVR systems are always at the customer's disposal during office hours, holidays, and breaks dictate and limit employee availability. Customers can receive services whenever they need it. customers now have unlimited access to your business with the help of an IVR system.
Wider Personalization:
IVR allows you to create a better relationship with customers. For the known callers IVR system can be modified and programmed with personalized greetings. If the client or the caller ID information is available then only this can be possible.
Increase professionalism:
If you want to greet your customers in a very professional manner, the IVR system is doing it for you. You can showcase that you have more departments and employees than you actually have.
Create a Better Company Image:
IVR system creates a better impression on customers. Bigger organizations can use these to maintain consistency in customer service.
Error Free:
As compare to traditional receptionist IVR makes your entire process is error-free. IVR is an auto attendant.
Reduce operational costs:
IVR systems will replace a receptionist or a customer service agent. It is very affordable and will increase efficiency. As the operational cost reduces, the ROI is high.
Listed here some of the applications for the IVR:
• Call Center Forwarding
• Office Calls Routing
• Bank and Stock Account Balances and Transfers
• Surveys and Polls
• Efficient Call Routing
• Automated Self Service
• Advanced Speech Recognition
• Personalized Caller Information
• Healthcare Industry
• E-commerce Companies
• IVR in Restaurants
• Railway and Flight Ticketing
The benefits of using an IVR are crystal clear and the IVR service cost is relatively low. As well as it gives your business a huge ROI.
If you are looking for the best IVR service provider in Nagpur, C2sms is the one-stop solution for you. C2sms is the leading cloud telephony, service provider. They are provide bulk SMS service in Nagpur, bulk voice SMS service in Nagpur, bulk voice calls, IVR, long code/shortcode, and toll-free numbers.