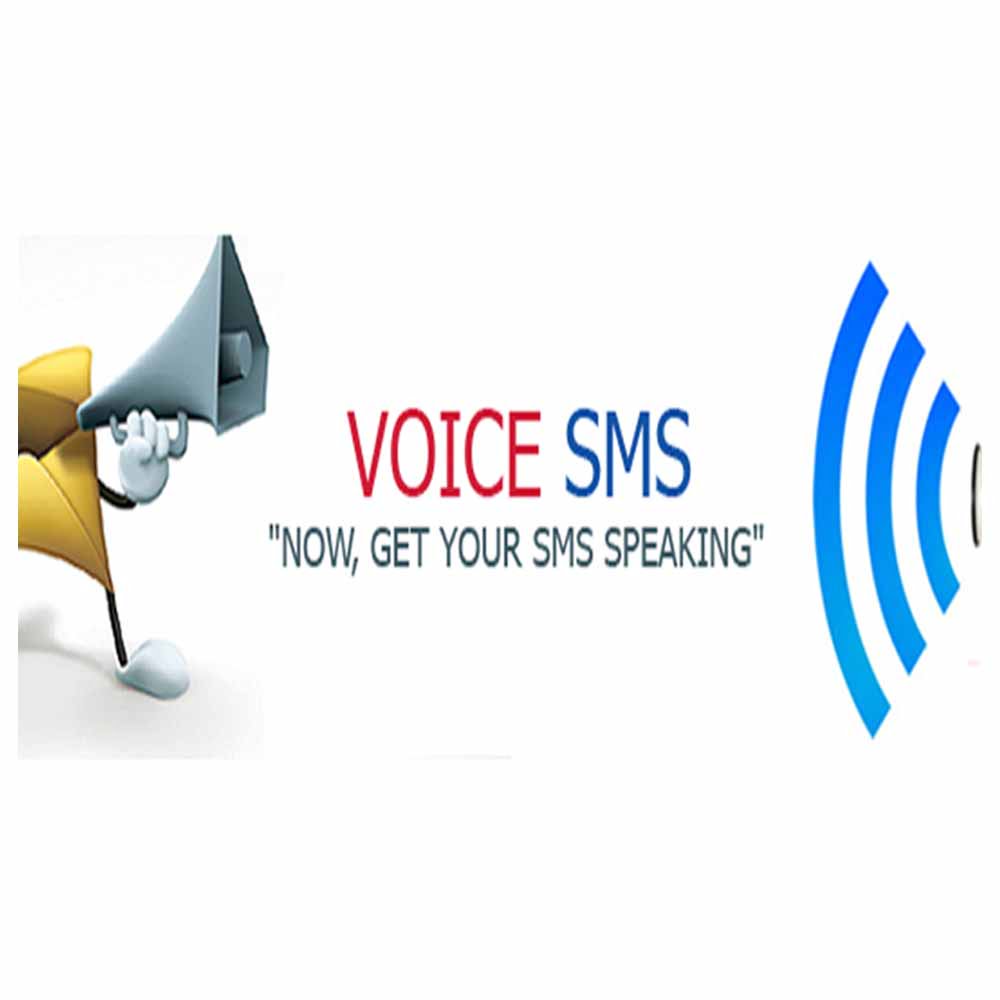 Nowadays modern marketers have chosen voice SMS as a promotion medium. Using the Voice broadcasting marketer reaches out to a large audience in their regional language and can create a personal touch. It is a fact that many of the Indian population being non-English speaking. Marketers chose bulk voice SMS as a solution to reach them in their own language and grab their attention.
Voice SMS is the fastest, cost-efficient communication technique. In the Voice SMS, the voice message is pre-recorded & sent to target audiences from an automated phone number. If you don't know about how to send voice sms fell free to contact us.
This is the most unique & responsive technique of promotion as it goes to a large number of audience from an automated phone number in a short span with maximum possibilities of response.
So why worry about communicating with your customers? Let us do it for you through C2sms Voice SMS service. Here listed out some benefits of voice sms.
Features:
Multi-channel dialing
Our outbound dialer platform incapable of dialing parallel calls for quick completion of the campaign.
Get an instant response through Touch-tones
We provide a facility to integrate a user response via pressing various keys on mobile phone/telephone
Integrate with the third party
Integration with third-party systems like Websites, applications, ERP or CRM systems can be done in real-time using standard methods like HTTP for outbound as well as inbound voice calls.
Scheduling Bulk Voice campaigns
You can schedule your voice campaign on a predefined date and time. The call will be dialed out only at that time. Multiple messages can be scheduled with overlapping time/date ranges. These are handled independently of each other.
Voice SMS charging only on successful calls connected
We will charge only those calls which are successfully connected to the end-users. The complete report for the successful calls will be shared
Reporting:
We will share the extensive real-time reporting on the behavior of the voice campaign
Benefits of Voice SMS:
Helps to provide an interactive experience- In the case of Voice SMS service, the receiver can directly able to interact with you through voice. Thus, this interactive session helps your user knows about your company more and can hear various messages.
Offering Flexibility – Voice SMS service is quite flexible for both business as well as customers.
Reach to a Broader Audience – With voice SMS you can reach to those people who cannot access the internet.
Cost-effective – The voice SMS services when we talk about speed and potential to reach a larger audience.
Consistent Performance – Consistency of voice SMS, as well as the content of the messages, is very important. In voice SMS you can get all the functions at a consistent rate. You can be assured that all your targeted customers are getting a uniform message.
Increasing Scalability – You can make and thus, your work gets easier even you have large client data. Voice broadcasting is really hard to beat in terms of scalability.
Voice broadcasting improves business productivity. By using Voice SMS your message is delivered instantly and accurately. This is how Voice broadcasting helping you improve your business productivity and response. We give you all knowledge about how to send voice sms.
C2sms is a leading Cloud Telephony Service Provider in Central India. C2sms help you promote your brand to thousands of potential audiences. C2sms voice call service is the ultimate messenger you can look for. Voice SMS is an ideal marketing tool for generating leads, product promotions, customer surveys, service reminders, vote reminders, announcements, election promotion & everything you could think about.